Why Bernie Sanders Won Super Tuesday
Majority US Public Opinion Is Mocked by the Ongoing Presidential Election
Sometimes stuff gets so surreal, you are sure you're in a waking nightmare.
So here it is. The "hidden primary of the ruling class" (Laurence Shoup) has spoken with an ugly verdict this last

stupefying

Super Tuesday. We can smell what the Rock of Class Rule is cooking up for the latest quadrennial extravaganza. It's emitting the usual faint odor of inverted fascism more strongly than any time in recent memory.

We can feel the Big Chill[ary] in our bones as The Queen of Chaos gears up for the ultimate quadrennial cage match with the new Latter Day Mussolini, poised to become "Silvio Berlusconi with nukes" (Roger Cohen). We are being handed a great authoritarian "choice" between two noxious, super-wealthy presidential candidates we rightly loathe.

In one corner, Hillary "My Turn" Clinton weighs in with a Quinnipaic rating of 56% unfavorable vs. 39% favorable. In the other corner, The Donald tips the scales at 59% unfavorable v. 34% favorable. "You hate your selection? Too bad, ungrateful underlings! Now open wide so we can shove this slop down your throat."

Both of the candidates exude violence and authoritarianism to a disturbing degree. Hillary says "we came, we saw, he died." The victims of the blood-drenched madness she's helped advance in the name of humanitarianism in Syria, North Africa, Honduras and elsewhere can testify to the misery she inflicts. Trump talks flippantly of shooting people and punching protesters in the face. He mocks the disabled, engages in the macho jeering of women, and goes off on anti-Muslim and anti-Mexican tirades. He promises to expand U.S. militarism like no previous president to "make America great again."
. . . Wherein we learn that JPMorgan paid $36 billion in fines for misconduct from "Bloomberg Markets" magazine without any accompanying details other than how terrific Jamie Dimon is.
My guess is that these non-interviewers with their wide-eyed appreciation of crooks don't want to be off the Dimon Christmas list.
Do you think anyone after seeing the video below will ever take Wall Street's operations/machinations seriously again?
I don't know why.
'Generation Screwed' Gets a Political Organizing Primer, Just in the Nick of Time
Mrs. Clinton, This Is How We Previously Handled Classified Material
The Craziest Video You'll Ever Watch on JPMorgan's Jamie Dimon
By Pam Martens and Russ Martens
March 2, 2016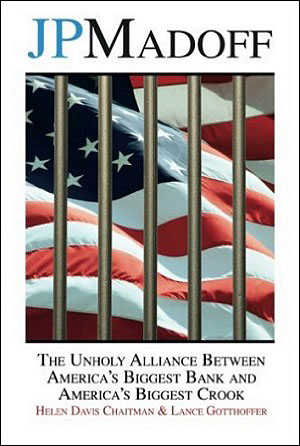 Two interesting things happened this week in Jamie Dimon's world: two gutsy attorneys, Helen Davis Chaitman and Lance Gotthoffer, published a book comparing JPMorgan Chase to the Gambino crime family, explaining how the bank could and should be prosecuted under RICO statutes for serial frauds against the investing public. Taking a diametrically different tack,

Bloomberg Markets

magazine editor, Joel Weber, fawned over Dimon in a "Bloomberg TV" interview, repeatedly asserting that Jamie Dimon is all about the customer.