Democratic Senator John D. Rockefeller, IV, To Seek Vote Stopping EPA Carbon Rules
Pssst!

American voters are stupid.

- C., Dick
*
Sellouts?
Please.
Did you watch the crush of Blue Dogs (in last Thursday's Congressional
voting frenzy
) many of whom (but not enough) were voted out in November and are taking a last long bow? (Wow!)
This type of late-night official behavior by
their
elected representatives only increases the consternation and much-vaunted alienation of the middle- and lower-class voters (and their resulting lack of participation in the voting process) who don't see their interests being served at all.
The bought stay bought.
So it seems.
Senator Cruz

leaves Senate floor Saturday after passing $1.1 trillion spending bill.
As we approach 2015 and the
scythe
.
Each donor would now be permitted to to contribute $97,200 to each fund annually, meaning that a single donor could contribute up to $324,000 per year to finance a party's operations. For comparison, the current maximum limit a donor can give to a national party committee each year, which was set by 2002 McCain-Feingold campaign finance reform law, is $32,400, plus an additional $32,400 in the event of an election recount.
"This makes the Great Train Robbery look like a petty misdemeanor," Fred Wertheimer, president of the advocacy group Democracy 21, told the Washington Post. "These provisions have never been considered by the House or Senate, and were never even publicly mentioned before today."
"The last thing the American people want is for Congress to give big donors even more influence in politics, but that's exactly what this provision will do," agreed Nick Nyhart, president of the election reform nonprofit Public Campaign. "The biggest donors will be able to buy more access and influence and everyone else back home will continue wondering who their elected officials are working for."

Lawrence Norden, who heads the Democracy Program at the Brennan Center for Justice, said it is deplorable that such radical changes to campaign finance reform rules are being attempted without public input or broad discussion.

"Congress should act to reform campaign finance law, through a public debate with an eye toward increasing the electoral participation of ordinary citizens," Norden said. "Instead, they agreed on changes at the midnight hour increasing the power of a few wealthy people to exert outsize control over our elections and political parties. This raises the suspicion that politicians are trying to manipulate the campaign finance system for their own benefit, which will serve only to decrease average citizens' participation in our electoral process."
Further sticking it to the American people, Wall Street was also able to tuck into the omnibus bill a provision that will allow the country's too-big-too-fail banks to return to the practice of gambling on derivatives — the same high-risk activity that precipitated the 2008 crash — with funds that are insured by taxpayers.
As former Wall Street executive and

senior fellow at Campaign for America's Future

Richard Eskow explains, the amendment in question, which would repeal a key protection in the Dodd-Frank Act known as the 'swaps push-out rule,' was largely written by lobbyists for Citigroup.
"We are at a pivotal moment in the struggle to restrain the financial industry's toxic blend of recklessness and political influence," Eskow writes. "Bankers have had many political victories since their moment of financial failure, but those victories have been incomplete — until now. Has their hour come around at last?"
Sen. Elizabeth Warren (Mass.) said in a statement: "Middle-class families are still paying a heavy price for the decisions to weaken the financial cops, leaving Wall Street free to load up on risk."
"Congress should not chip away at important reforms that protect taxpayers and make our economy safer," added Warren, who — alongside fellow Democratic Sens. Sherrod Brown (Ohio), Jeff Merkley (Ore.), and Carl Levin (Mich.) — has fought the rule change.
"Politico" details some of the other provisions included in the spending bill.
Sunday, December 14, 2014

Sometimes the DCCC whines that their favorite right-wing incumbents and candidates have to "change up" messaging because their districts lean red. That "strategy" sure didn't help Republican-backing Blue Dogs like Nick Rahall (WV), John Barrow (GA) and Pete Gallego (TX) last month. All of them lost their seats.

Barrow and Gallego were back in their seats on Thursday evening for their last-ever votes in Congress - backing the Wall Street deregulation plan against working families and taxpayers. And they were joined by half a dozen other right-wing bank shills who won't be back in January and voted for the banksters Thursday - Ron Barber (Blue Dog-AZ), Dan Maffei (New Dem-NY), Jim Matheson (Blue Dog-UT), Bill Owens (New Dem-NY), Brad Schneider (New Dem-IL), and Allyson Schwartz (New Dem-PA).

I was struck by how many of the treacherous Wall Street Democrats are in solid blue districts and have nothing to fear by backing working families against the deprecations of Wall Street predators. Of the 57 Democrats who are returning to Congress in January and who voted for the derivatives deregulation Thursday, all of these are in solid blue districts:



• Sanford Bishop (GA)- D+6- $958,210




• Robert Brady (PA)- D+28- $447,725




• Cheri Bustos (IL)- D+7- $302,461




• John Carney (DE)- D+8- $1,387,728




• Lacy Clay (MO)- D+28- $717,225




• Jim Clyburn (SC)- D+21- $2,189,625




• Gerry Connolly (VA)- D+10- $884,757




• Joe Crowley (NY)- D+26- $5,048,691




• Henry Cuellar (TX)- D+7- $1,052,513




• Sam Farr (CA)- D+21- $417,261




• Chaka Fattah (PA)- D+38- $609,677




• Bill Foster (IL)- D+8- $1,540,500




• Steny Hoyer (MD)- D+14- $4,960,575




• Marcy Kaptur (OH)- D+15- $417,860




• Gregory Meeks (NY)- D+35- $2,561,388




• Donald Norcross (NJ)- D+13- $215,256




• David Price (NC)- D+20- $862,357




• Mike Quigley (IL)- D+16- $562,175




• Cedric Richmond (LA)- D+23- $290,695




• Dutch Ruppersberger (MD)- D+10- $1,035,928




• David Scott (GA)- D+16- $2,155,804




• Terri Sewell (AL)- D+20- $903,420




• Brad Sherman (CA)- D+14- $2,816,848




• Debbie Wasserman Schultz (FL)- D+9- $1,619,616

The dollar amount next to each name is how much money in legalistic bribes each Member has taken from the Finance sector. I thought it might be helpful for anyone paying attention. Yesterday Sen. Jeff Merkley, who is absolutely opposed to the kinds of Wall Street giveaways being pushed by Republicans and Democrats like Chuck Schumer from the Republican wing of the Democratic Party ( ) sent this message to his Oregon constituents.




Late last night, the House of Representatives passed a $1 trillion spending package to keep the government running through September. And they included in it a Wall Street giveaway that puts taxpayers back on the hook for banks' risky bets. We need to fight.

One of the important provisions of the Dodd-Frank Wall Street reform law was pushing swaps out of taxpayer-insured depository institutions. These swaps are essentially bets on things like the prices of commodities or financial instruments. In 2008 when banks' bets went bad, taxpayers bailed them out and ordinary Americans lost jobs, homes, and retirement savings. That's why the reforms pushed those risky activities out of the banks - if the bets go bad, taxpayers shouldn't be at risk.

Now, in order to enrich a handful of the biggest banks in the world, the House is saying working families and small businesses across America should once again be put at risk. Let's stand up and say no.

Putting this Wall Street giveaway into a must-pass bill to keep the government funded is the beginning of an all-out assault to roll back the reforms and turn the keys of our economy over to Wall Street once again. We saw how that turned out last time.

We need an economy that is designed to create opportunity and success for middle class families, not one designed to enrich Wall Street at everyone else's expense.

Make your voice heard and help us spread the word on Facebook today.

This kind of stealth effort to dismantle Dodd-Frank is unacceptable - let's shine a light on this provision. Wall Street has its army of lobbyists; the American people have you.
**
*
*
***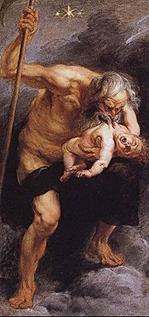 ****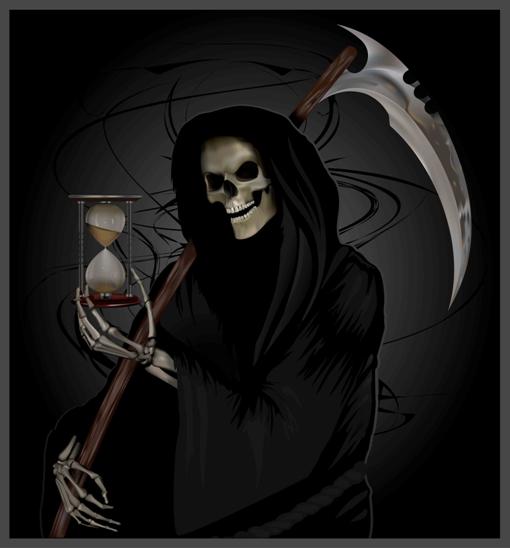 ****
*
https://en.wikipedia.org/wiki/Death_%28personification%29
**
http://www.clipartguide.com/_pages/1552-0909-1821-2725.html
***
http://ns2.holidays.net/store/Fantasy-father-Time-Cuddles-1911-Baby-New-Year-grim-Reaper-Scythe-lantern-gibson_291308894221.html
****
https://www.worldslastchance.com/yahuwahs-calendar/mystery-babylon-the-origins-of-saturn.html